Eureka Entertainment Ltd plans to release Blockchain game "Coin Musme" in Fall/Winter 2023.
2023.04.14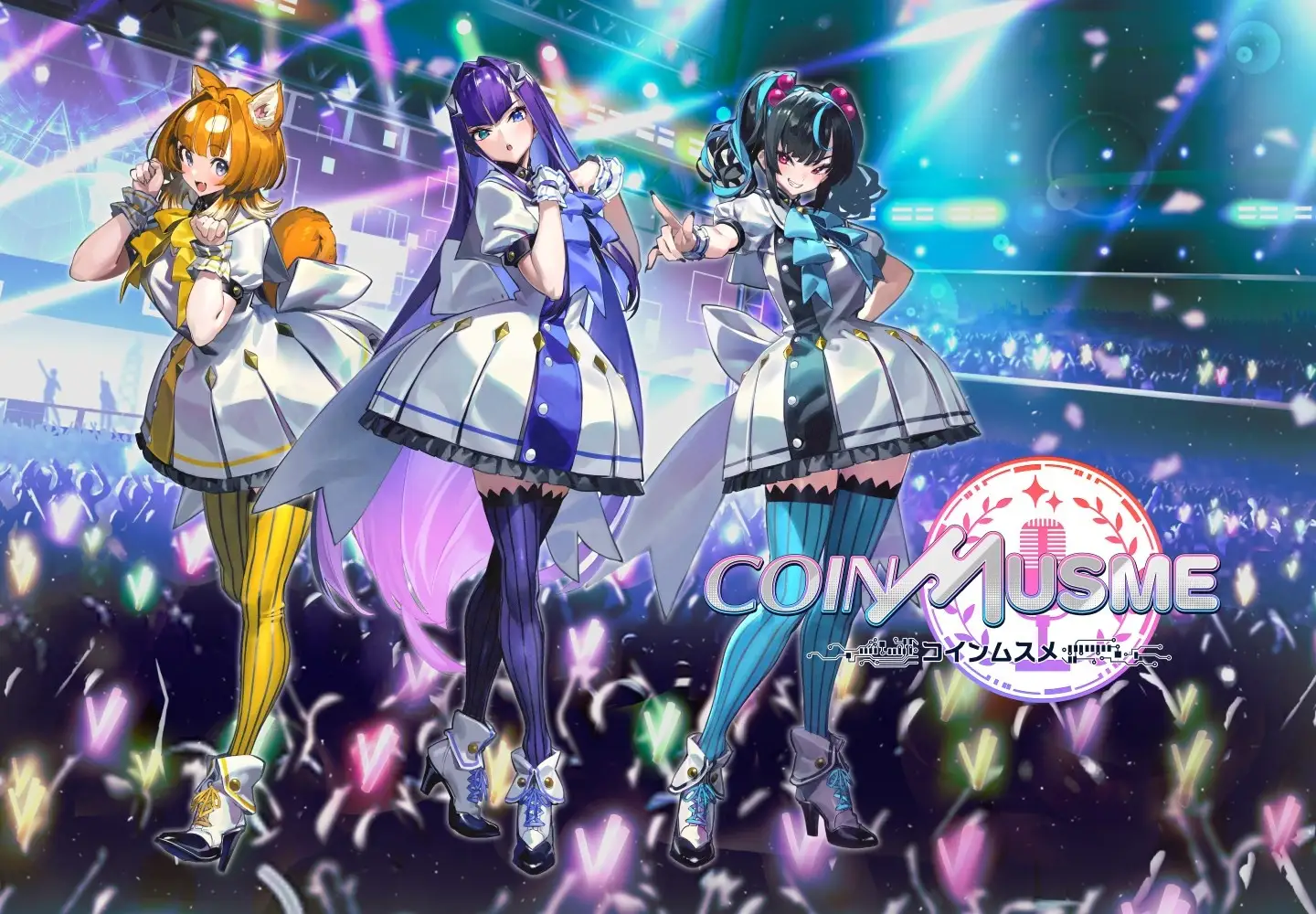 Crypto Currency Anthropomorphic Blockchain Game Project, " Coin Musme" to be launched.
Eureka Entertainment Ltd (CEO: Takuya Tsuji) to release the blockchain game " Coin Musme" by the end of 2023.
Background of founding Eureka Entertainment Ltd.
"To create a global role model for Play 2 Earn that generates new excitement"
The development of blockchain technology and Web3 has given birth to a new genre called Play to Earn (P2E), which combines strategic gaming with real-world assets to create a new user experience that is different from gambling.
We have been operating many social games in Japan that are loved and played by many fans, but felt that most of the money paid by fans goes to pay platformers, advertising, and operating costs. We wondered if we could respond to our users' enthusiasm by collaborating with them to make the game more exciting and give back to them accordingly.
We believe that blockchain games (BCGs) have great potential to redefine the relationship between operators and users in an ideal way. However, no service has yet realized the ideal form of P2E, including the famous BCG. We believe that the way that BCGs overheated in the early days, leaving the community to suffers a huge frustration when the tokens crashed was not the right way. Since BCG involves economic elements, this misfortune would be repeated if only the know-how of the traditional gaming companies we reutilized.
We are committed to "creating a global role model of Play 2 Earn," which will generate great excitement with users from its initial release, while expanding over the medium to long term. The founders of a social game company and professionals in cryptocurrency trading and finance have teamed up under this philosophy to release "Coin Musme" as the first product of the company.
Features of Coin Musme
1) An experience that generates enthusiasm
In the Japanese social game industry, know-how has been thoroughly researched on how to get users enthusiastic and to have fun, and by combining this with the real-world asset nature, we will offer a new and exciting experience for users.
On the other hand, social games have become too rich in terms of graphics and systems, resulting in excessive costs. We extract only the key elements that make social games fun and addictive, while keeping development, advertising, and operating costs as low as possible to maximize returns to users.
2) A UI/UX that can be accepted by a wide range of users
A challenge for BCG is the high barrier of entry: people who are interested in BCG are not necessarily limited to those who have played games before, and we believe that many BCGs have narrowed their user base with complicated UI that assumes familiarity with the game. Conversely, many people who have played games in the past stumble upon BCG-specific procedures such as creating a wallet and do not know how to get started. We consider UI/UX to be an extremely important element in creating a service that is loved by a wide range of users, and we are committed to a design and user interface that allows even those who are not familiar with the game to enjoy it without discomfort.
3) Operating to achieve sustainable Play to Earn
Designing token economics is extremely important to avoid betraying users who are excited about the game, and we take every precaution to limit excessive fluctuations in token value through elaborate simulations.
What is also important is that it is not feasible for "all users to make money," and we do not operate in a way that portrays such an illusion. Rather, we provide users with accurate explanations so that they can play with conviction. To this end, we attempt to maximize the value of the "fun" experience by having users fall in love with the world and its characters. However, we dare not provide a completed world. We will work with creators who have a wealth of experience in this field, and while we are particular about worldview construction and character design at the time of release, we will develop the world through user participation after release. This brings new possibilities to the relationship between operator and users, and a challenge to realize a new "fun" experience for BCG.
Future updates
MUSME-chan, the personification of CoinMusume tokens, will tweet the latest information and daily thoughts about Coin Musme on our Twitter account. We will also be rolling out special campaigns, so please be sure to follow us.
▼Twitter account
Japanese version: https://twitter.com/coinmusme_JP
Global version: https://twitter.com/coinmusme_EN
▼Teaser site is here
https://coinmusme.com/
▼Inquiries about our business
-Interested in becoming a business partner or forming an alliance with us, please contact us.
– Interested in joining our team
E-mail: pr@coinmusme.com