New MATIC Inspired Musme 'MATIC' Joins Blockchain Game 'CoinMusme'! Twitter Followers Get a Chance to Win MATIC Tokens for 5 Consecutive Weeks!
2023.07.28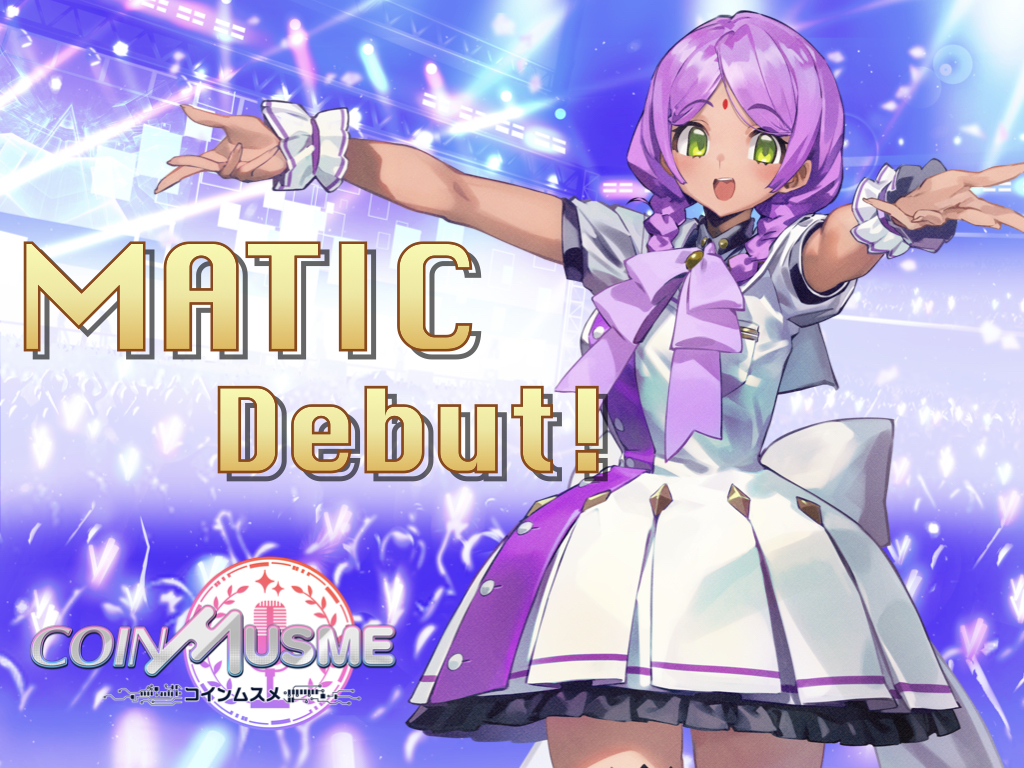 Eureka Entertainment Ltd. (CEO: Takuya Tsuji) Introduces New MATIC-Inspired Musme "MATIC" to Upcoming Blockchain Game 'CoinMusme'!
Twitter followers will be eligible to participate in Our 5-Week MATIC Token Giveaway
To celebrate the debut of our new Musme 'MATIC,' we are hosting a special giveaway for our Twitter followers! Enter for a chance to win MATIC tokens worth a total of approximately 357 USD over 5 consecutive weeks.
▼Application Conditions:
During the eligible period (from every Thursday to Saturday, until 23:59), participants must follow the specified account and like the designated tweet.
Musme Global Account:https://twitter.com/coinmusme_EN
※For more details, please visit our Musme Twitter account
Calling for Projects Wishing to Partner with Us
CoinMusme is not only introducing MATIC but also actively collaborating with multiple cryptocurrencies and NFT projects. We are committed to unveiling more unique characters in the future. If your project is interested in partnering with CoinMusme, please feel free to contact us at the following:
▼Business Inquiries
twitter: https://twitter.com/tsujitakuya2
E-mail:pr@eureka-entertainment.xyz
As of now, we have announced the new character "MATIC" along with the following characters, and we plan to present more characters in the future:



CoinMusme is a blockchain game being developed by Eureka Entertainment with the aim of creating a global role model for the "Play to Earn'' world. The blockchain game, scheduled for release by the end of this year, will feature idol characters inspired by cryptocurrencies.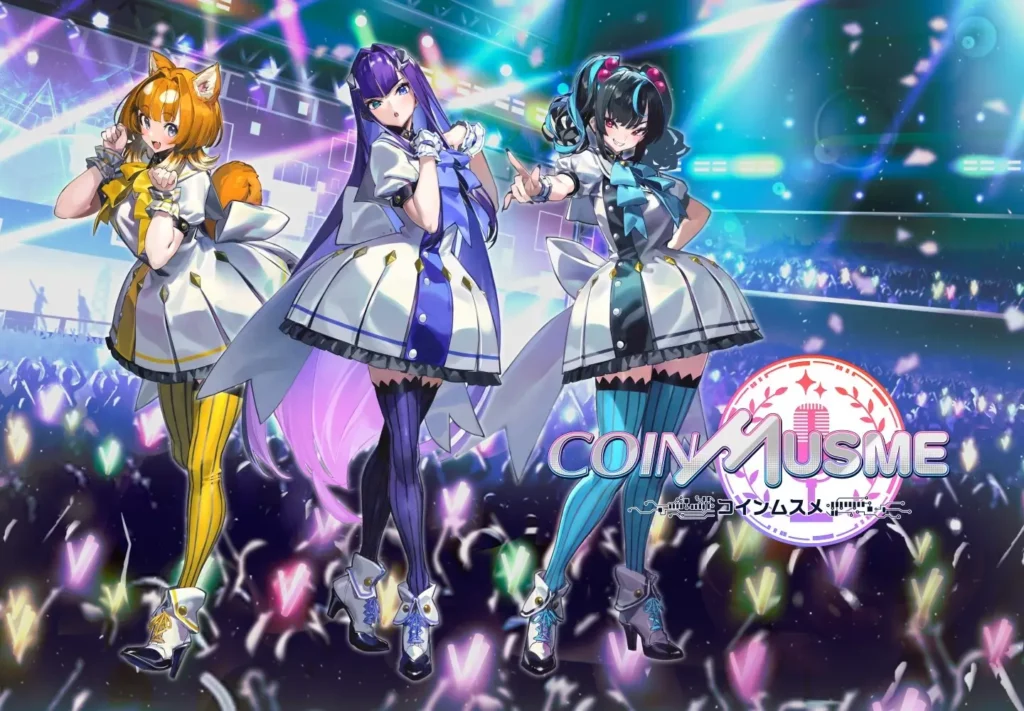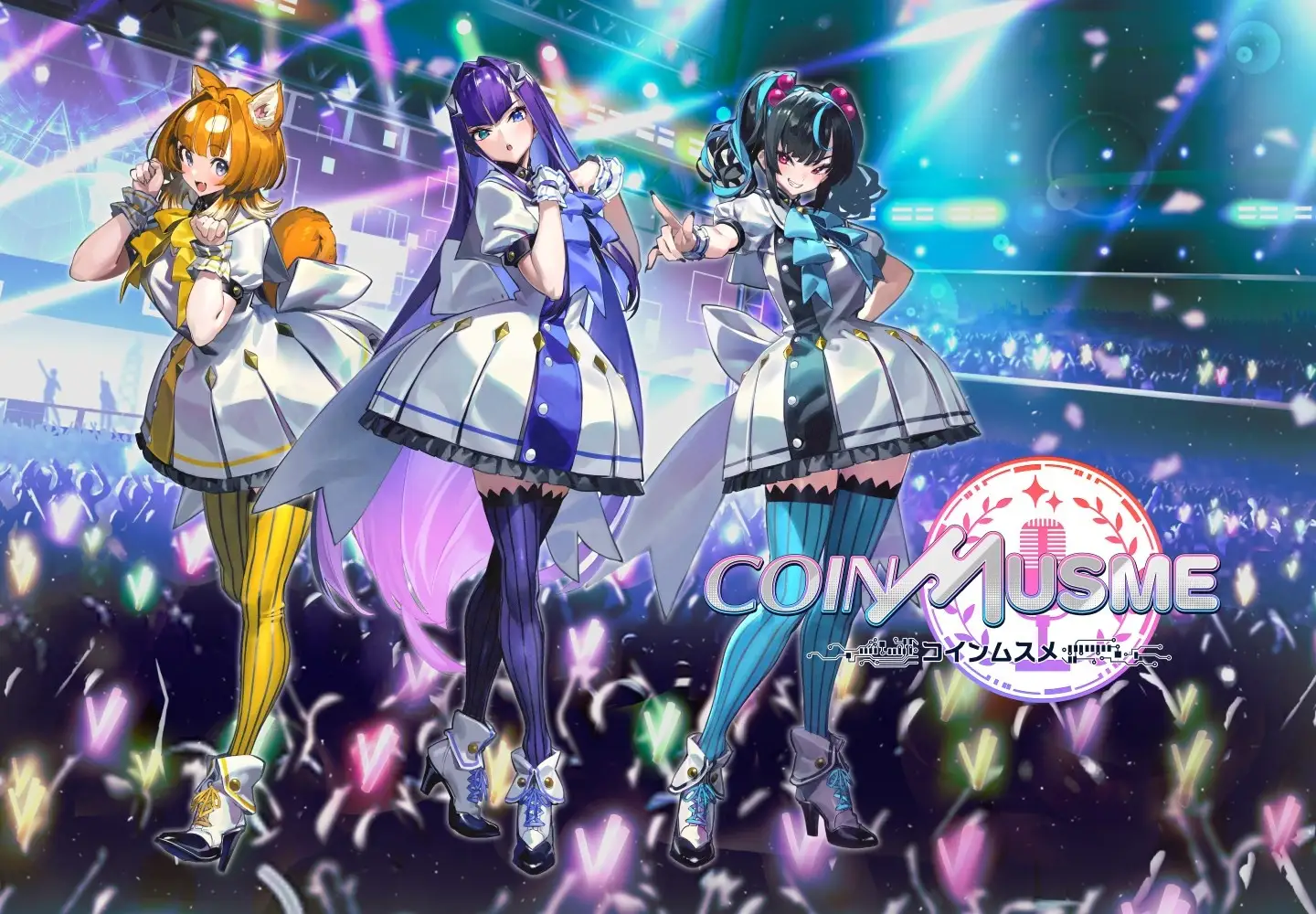 ▼Twitter Account
Japanese Account:https://twitter.com/coinmusme_JP
Global Account:https://twitter.com/coinmusme_EN
▼Official Website
https://coinmusme.com
▼List of Eureka Entertainment Ltd. Press Releases
https://prtimes.jp/main/html/searchrlp/company_id/117158
CoinMusme Academy is a Discord community where members belong to various organizations such as student councils and clubs, engage in activities to enrich the "CoinMusme" experience. Through an administration inspired academy role-playing, we aim to provide our members with an experience of "learning, playing, and having fun."
We are currently seeking initial members to join us in creating and shaping our academy together. If any of the following applies to you, we encourage you to apply: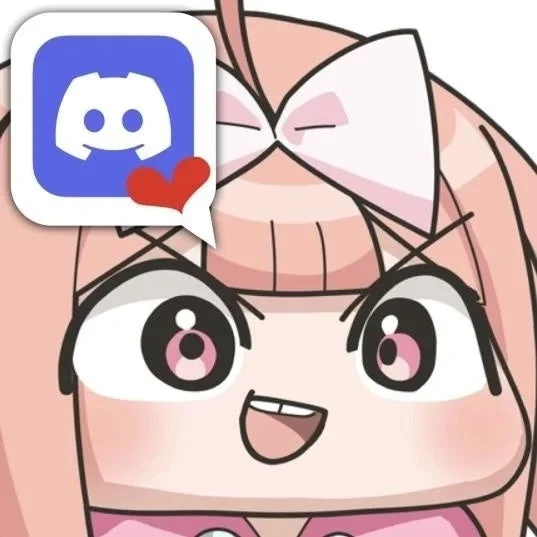 ▼Desired Traits
・People who want to spread the fun of Blockchain Games.
・People who like to present proposals and discuss.
・People who want to make CoinMusme the best BCG & community in the world.
・Someone who loves Musme more than anyone else in the whole world.
・Individuals with basic manners (students are also welcome).
・No prior experience with Web3 products is required.
▼Application Method
Please fill out the necessary information using the application form below. "Coin Musme Academy" will initially limit the number of members, and we will contact you individually regarding the timing of joining.
https://forms.gle/csX6aWEq2zGrtZz36