Partnership Announcement: CoinMusme and Intella X
2023.08.04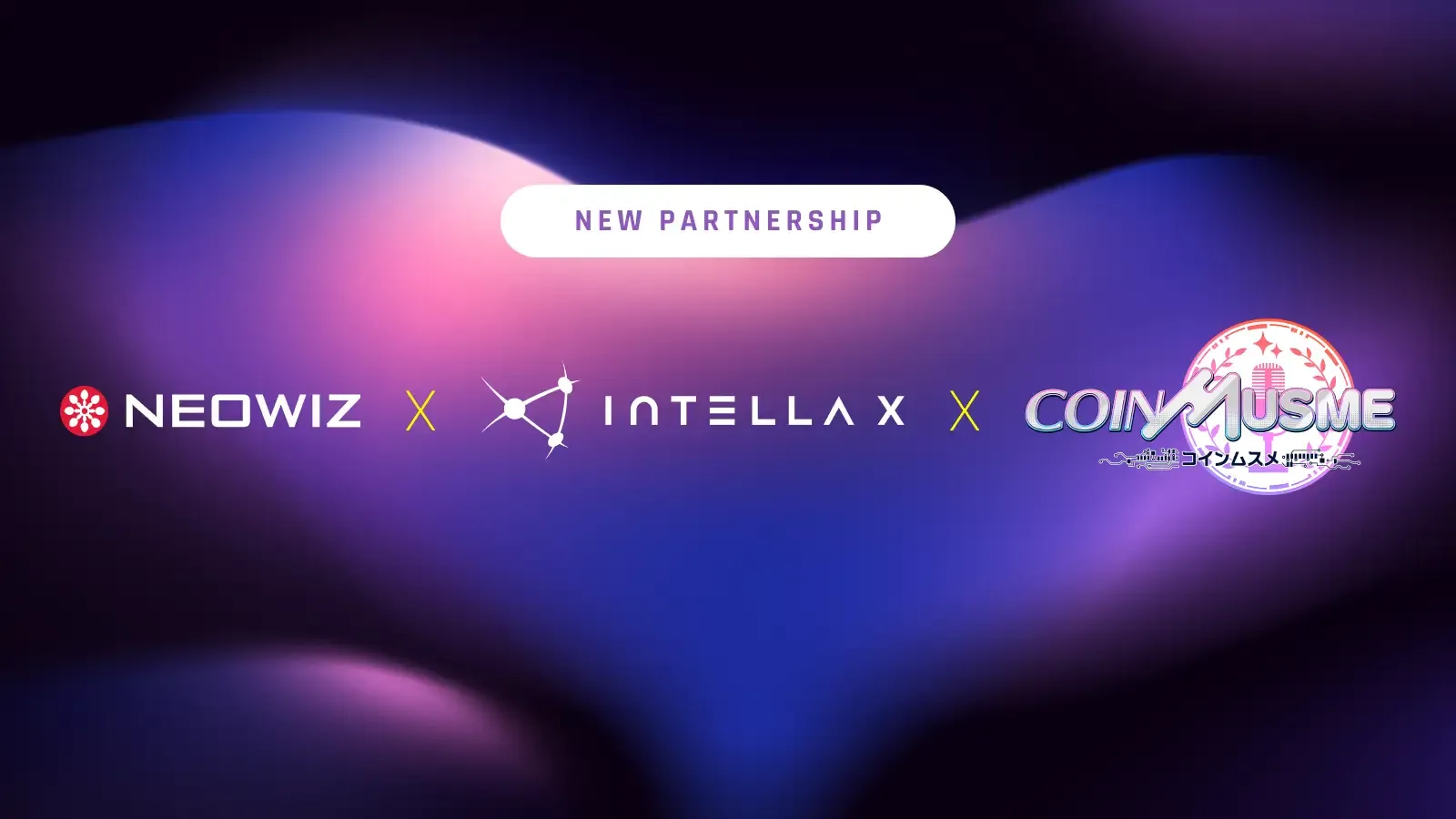 We are excited to announce that Eureka Entertainment Ltd (developer of CoinMusme) will partner with Intella X, a proprietary Web3 blockchain gaming platform.
Our accomplished teams at Eureka Entertainment Ltd and Intella X are poised to embark on a dynamic collaboration, with a strategic focus on understanding and seamlessly integrating the technical intricacies of the Intella X platform's onboarding process.
Through this strategic alliance, Eureka Entertainment Ltd. and Intella X are in discussions to onboard the upcoming Web3 game 'CoinMusme,' currently in development. The technical collaboration and review process focuses on seamless integration. 'CoinMusme' is a Web3 game that revolves around nurturing young female characters inspired by cryptocurrencies, with a release planned for later this year.
Intella X is the next generation of Web3 gaming platform that is committed to establishing a new benchmark for game platform providers in Web3. With its proprietary platform services, unique service protocol that perpetually rewards both game developers and gamers, and exclusive protocol that redistributes shares of its revenue back to the stakeholders of the ecosystem, Intella X has set its journey on redefining blockchain gaming and the widespread adoption of Web3.
About Eureka Entertainment
Eureka Entertainment Ltd is a company established for Web3 game development, founded by Takuya Tsuji, the founder of TechCross, a leading Japanese Web2 gaming studio. With over 15 years of industry experience and an impressive portfolio of more than 50 games, Takuya Tsuji leads Eureka Entertainment Ltd into the realm of Web3 game development.
▼ Twitter accounts
Japan version:https://twitter.com/coinmusme_JP
Global version:https://twitter.com/coinmusme_EN
▼Teaser site
https://coinmusme.com/en/
▼List of Eureka Entertainment Ltd. press releases
https://medium.com/@EurekaEntertainmentLTD
▼Inquiries about our business
・Interested in becoming a business partner or forming an alliance with us, please contact us.
・Interested in joining our team
E-mail: pr@coinmusme.com