CoinMusme Successfully Completes Private Round of Funding
2023.08.17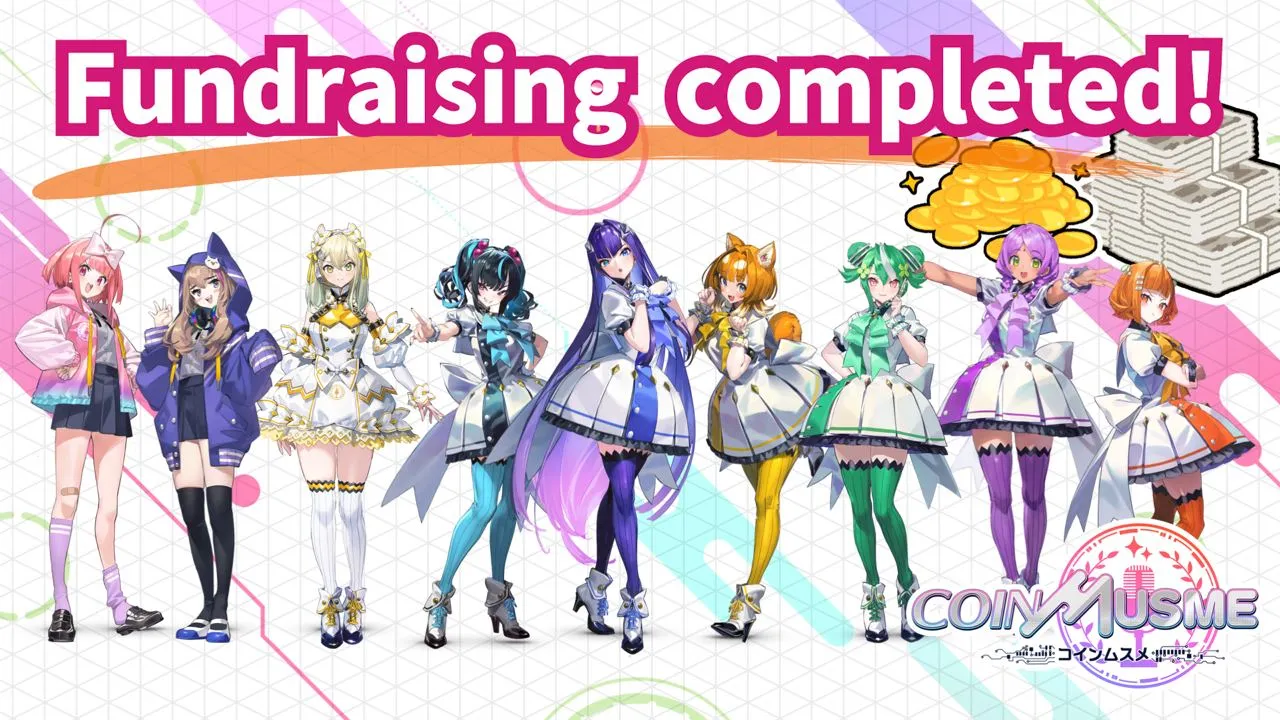 Eureka Entertainment Ltd. (CEO: Takuya Tsuji) today announced the completion of a private round of financing for its blockchain game "CoinMusme". The funds will be used to develop the product and marketing, game promotion, and operating costs for about a year after the game is released.
Funding Background and Use
We have adopted a new economics model called "Gacha 3.0" for CoinMusme, which returns the majority of in-game revenue from gacha to players, in order to achieve sustainable Play To Earn.
To achieve this goal, we have developed a system that allows the game to be operated at a much lower cost than traditional games, while still being fun and rewarding for players.
We have also secured funding that will allow us to operate the game for about one year after its release, which will enable us to provide stable services to our users.
In the future, we will continue to develop and promote CoinMusme, and we will focus on building a great operating system that will help CoinMusme to become a global project and contribute to the development of the blockchain game market in Japan and overseas.
Comment from investors (in no particular order)

■Director of DM2C Studio (Head of Service & Gaming), Mr. Tatsuya Sato
We would like to thank you for the opportunity to invest in the CoinMusme project. We are pleased to support the project through a private round of funding and to offer CoinMusme on our Web3 platform. We are thrilled to embark on this journey together. Starting with Japan, a country garnering attention as a promising market for blockchain games, we are committed to putting in efforts to foster Web3 games that can compete on a global scale.

■CEO of GameOn Co., Ltd., Mr. Ilsu Lee
We are delighted to have the opportunity to offer our support to the blockchain game project, 'CoinMusme'. As a part of the Korean NEOWIZ Group, we are actively involved in advancing the 'IntellaX' initiative, a Web3 blockchain game platform built on the Polygon network, and the 'OASYS' project, a game-focused L1 chain, where we participate as an Initial Validator. We look forward to contributing to the success of the CoinMusme project and the growth of the blockchain game market in the future.

■CEO and Founder of Arriba Studio, Mr. Takashi Sato
In recent times, numerous game development companies, including console manufacturers, have begun venturing into the realm of blockchain games, aiming to become the new standout content of Web3. Among them, CoinMusme stands out as a movement by an independent game development team, distinct from the traditional manufacturers, and it is a team with a solid track record. The new frontier of gaming has seen the market expand significantly through challenges from startups and competition with established game manufacturers. We have high hopes that CoinMusme will become a hit in this evolving landscape

■CEO and Representative Director of TWOSTONE&Sons, Mr. Yasuyuki Kawabata
Our company, TWOSTONE&Sons (Branding Engineer), has been providing support for the career development of IT engineers. Among them, there are many social game engineers, and we are closely monitoring the market. We are confident that the realm of blockchain games will play a significant role in shaping the future of Web3. In particular, Mr. Tsuji has demonstrated exceptional leadership and business acumen, and we have had a longstanding relationship with him. With a proven track record of high fidelity in the gaming sector, we are convinced that he will continue to excel in the blockchain gaming arena, making a significant impact. Therefore, we are extending our support through this investment.
■President and Representative Director of C2C Platform, Mr. Sol Yusa
We are truly delighted to have the opportunity to invest in the 'CoinMusme' project. We firmly believe that the project's success is assured, given Mr. Tsuji's impressive track record in the gaming industry, as well as the meticulously crafted concept, strategy, and passion for realizing a sustainable BCG (Blockchain Game) ecosystem, all of which are supported by a team of professionals. We are confident that this project will undoubtedly succeed and present new possibilities for BCG. As investors, we sincerely hope for the success of the 'CoinMusme' project and are eager to continue supporting it in the future.
■President and Representative Director of KeyPlayers, Mr. Hidetoshi Takano
I believe this is a promising industry for the future. However, it's also a world where no one can definitively predict the winning strategies. In the midst of this, I've heard about Mr. Tsuji, who brings substantial business experience and has relocated to Singapore to fully dedicate himself to this endeavor. I've been truly impressed by his determination and have become a supporter. The pace of progress is swift, and it seems like a venture that is shaping the future. I sincerely hope you will continue to persevere and succeed.
■President and Representative Director of SynergyPlus, Mr. Hiroyuki Miyake
I am truly grateful for the opportunity to support the CoinMusme project. Having operated 5 educational companies both domestically and internationally, and having lived overseas for about 15 years, I have observed Japan from abroad and have been eager to see players who can provide long-term services while pursuing the essence of WEB3.0. With CoinMusme, I am confident that it can offer users new levels of enjoyment and create a unique worldview and community through it. I have had the privilege of knowing the founder, Mr. Takuya Tsuji, both professionally and personally, and I firmly believe that he will achieve significant results. Let's create an exciting future together.
■CEO of tensix llc、Mr. Fumihiro Tomura
It is widely recognized that Mr. Tsuji, the founder, possesses a wealth of experience in the gaming industry, always building businesses with well-thought-out designs and strong team-building skills, as evident in his family's gaming legacy. Over the past few years, he has delved deep into researching web3, leading to the announcement we are witnessing today. Their envisioned model holds the potential to shape the future of BCG, and I am excited to see what it will bring. I have no doubt that 'CoinMusme' will capture the hearts of many fans.
■CEO of 8box Pte, Mr.Tsukasa Nakamura
I have been drawn by the potential of the 'CoinMusme' project and Mr. Tsuji's character, which is why I have chosen to participate as an investor in this project. Given our personal relationship, I can attest that his genuine nature is something that everyone admires. Furthermore, his leadership as an entrepreneur, business acumen, and most importantly, his expertise in the gaming industry, all combined, have heightened my expectations for this project. I truly believe he will see it through to the end.
■Mr. Hiroshi Kondo (Individual Investor)
I believe this service holds promising prospects for the future and I'm really looking forward to it. There are still many unknown aspects, and I anticipate there will be a lot of trial and error involved. However, witnessing the speed from concept to relocation to Singapore, and the passion for subsequent business development, I have every expectation that Mr. Tsuji will see it through. I'm eagerly anticipating the journey ahead.
CoinMusme is a blockchain game being developed by Eureka Entertainment with the aim of creating a global role model for the "Play to Earn'' world. The blockchain game, scheduled for release by the end of this year, will feature idol characters inspired by cryptocurrencies.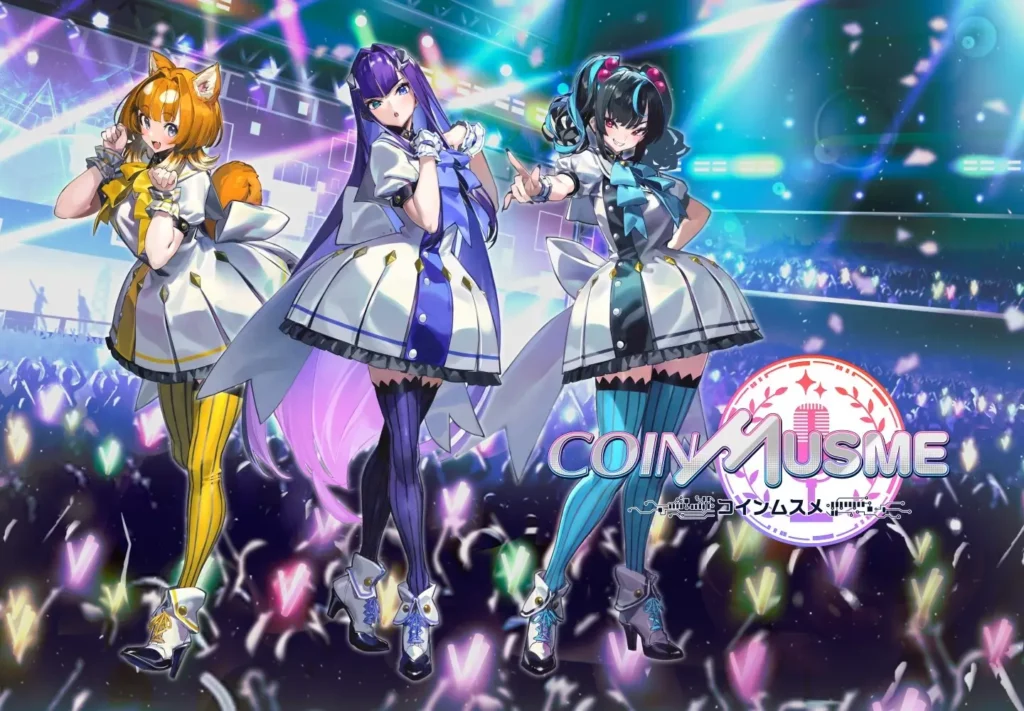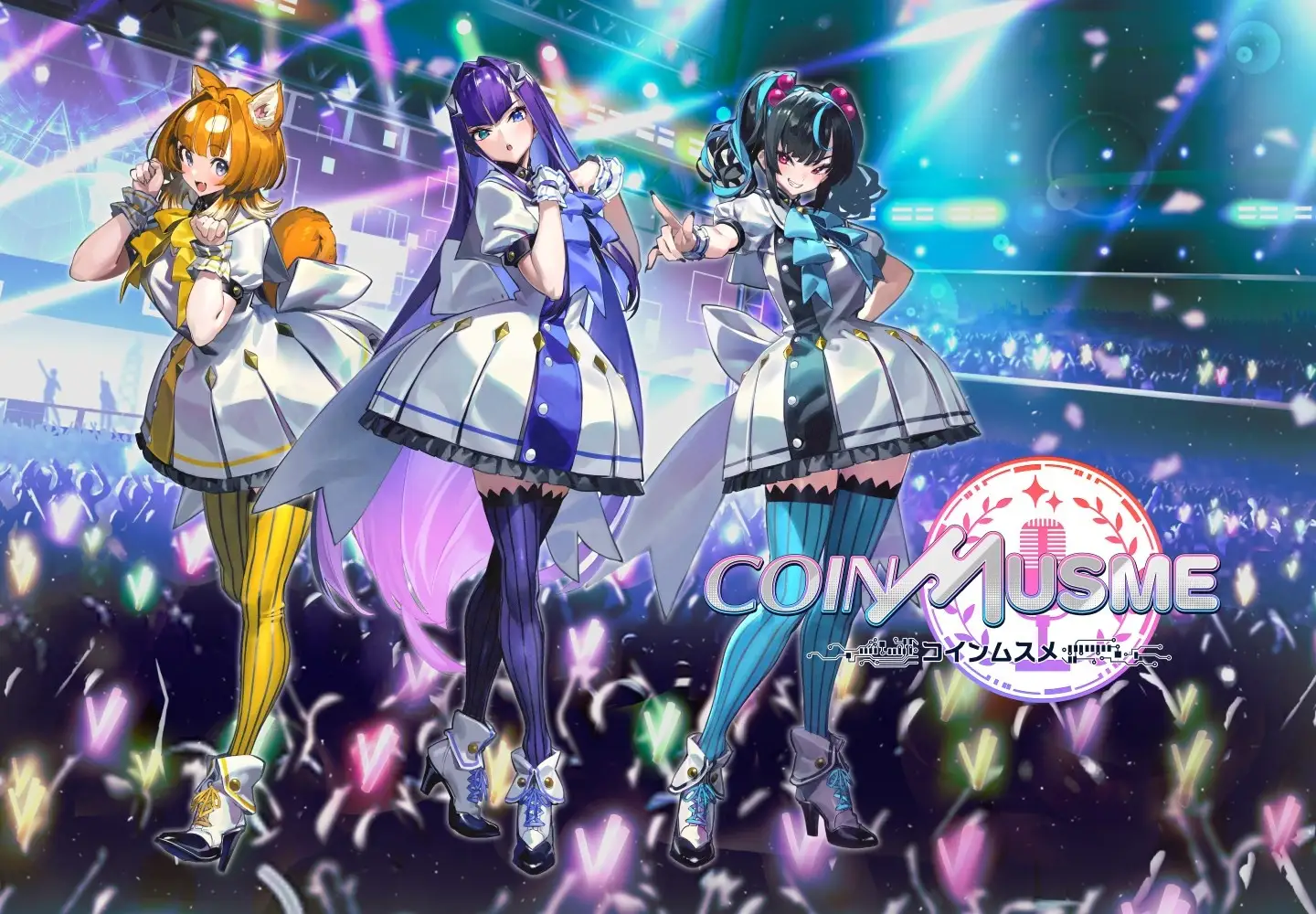 ▼ Twitter Account
Japanese Account:https://twitter.com/coinmusme_JP
Global Account:https://twitter.com/coinmusme_EN
▼Official Website
https://coinmusme.com
▼List of Eureka Entertainment Ltd. Press Releases
https://prtimes.jp/main/html/searchrlp/company_id/117158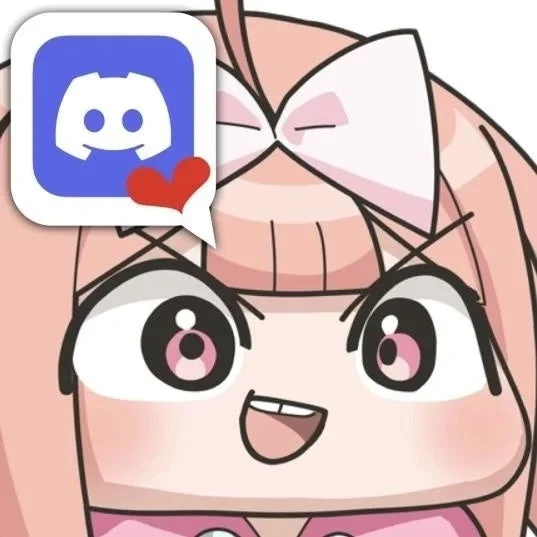 CoinMusme Academy is a Discord community where members belong to various organizations such as student councils and clubs, engage in activities to enrich the "CoinMusme" experience. Through an administration inspired academy role-playing, we aim to provide our members with an experience of "learning, playing, and having fun."
CoinMusme Academy was publicly launched on August 2nd, and users who joined the CoinMusme Academy during August will be granted the "1st Batch'' role, allowing them to engage in broader activities. Additionally, as part of the opening celebration for August, a total of 100 Gacha Ticket NFTs are being given away.

Please take this opportunity to join the official Discord community, "CoinMusme Academy."

【How to Participate】
Please join us through the following link. We look forward to your participation.
https://discord.gg/rkMucBPe2Z