The Blockchain Game 'CoinMusme' Holds Campaign Offering Voice NFTs for the Character Ether, Rippia, and Dozy's Voice Actresses!"
2023.11.14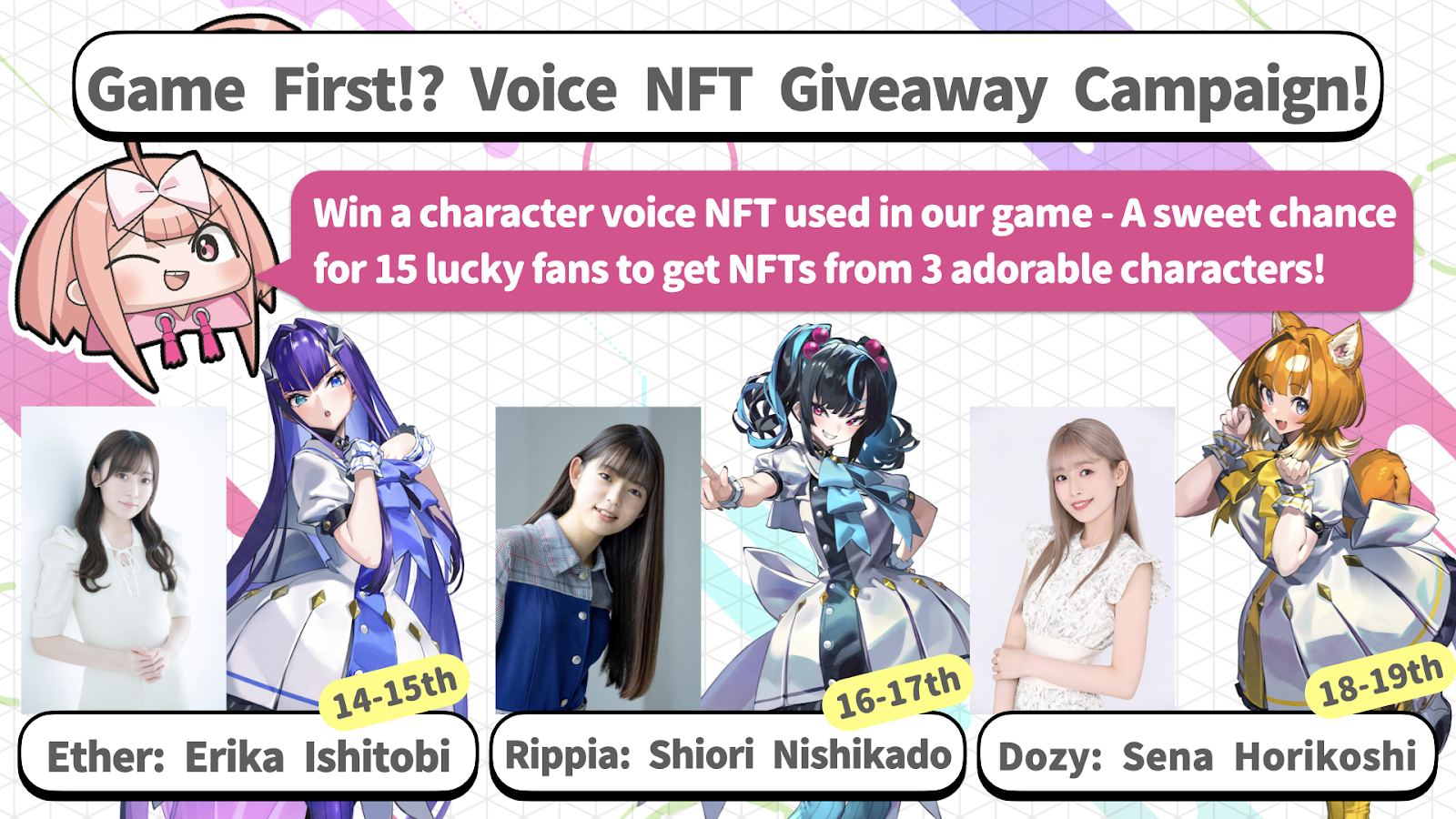 The upcoming blockchain game "CoinMusme", currently being developed by Eureka Entertainment Ltd.(CEO:Takuya Tsuji) is hosting a special campaign that offers players the exciting opportunity to win exclusive Voice NFTs showcasing the talented voice actresses behind the characters "Ether," "Rippia," and "Dozy."
Giving Away Voice NFTs Now Underway!
We are pleased to announce the following campaign for winning voice NFTs of the voice actors of the characters "Ether", "Rippia", and "Dozy" in CoinMusme.The voice NFTs are non-transferable, so please make sure to confirm this before applying.

【Campaign Overview】
Details:We will be giving away Voice NFTs of "Ether," "Rippia," and "Dozy" to 15 lucky winners each.
Duration: Ether November 14th to 15th, Rippia November 16th to 17th, Dozy November 18th to 19th (JST)
Requirements: Follow the account below, like and retweet the eligible tweets from the Global Musme account before the deadline.
Global Musme Account:https://x.com/coinmusme_EN
※For more information, please visit the Global Musme Account.
About the Voice Actress Portraying Ether・Rippia・Dozy
The voice actress' for Ether, Rippia, and Dozy have already been announced
(※)as follows
※Public relations announcement on July 18, 2023
Ether: Erika Ishitobi
Born on May 9th in Saitama, Japan. Erika is active in many fields including voice acting, radio, stage, and MC. Her representative works include the anime "The Irregular At Magic High School" (as Saho Mizuo), the App"Blue Archive" (as Haruka Igusa), the App "Assault Lily — Last Bullet" (as Koika Iijima), and many others.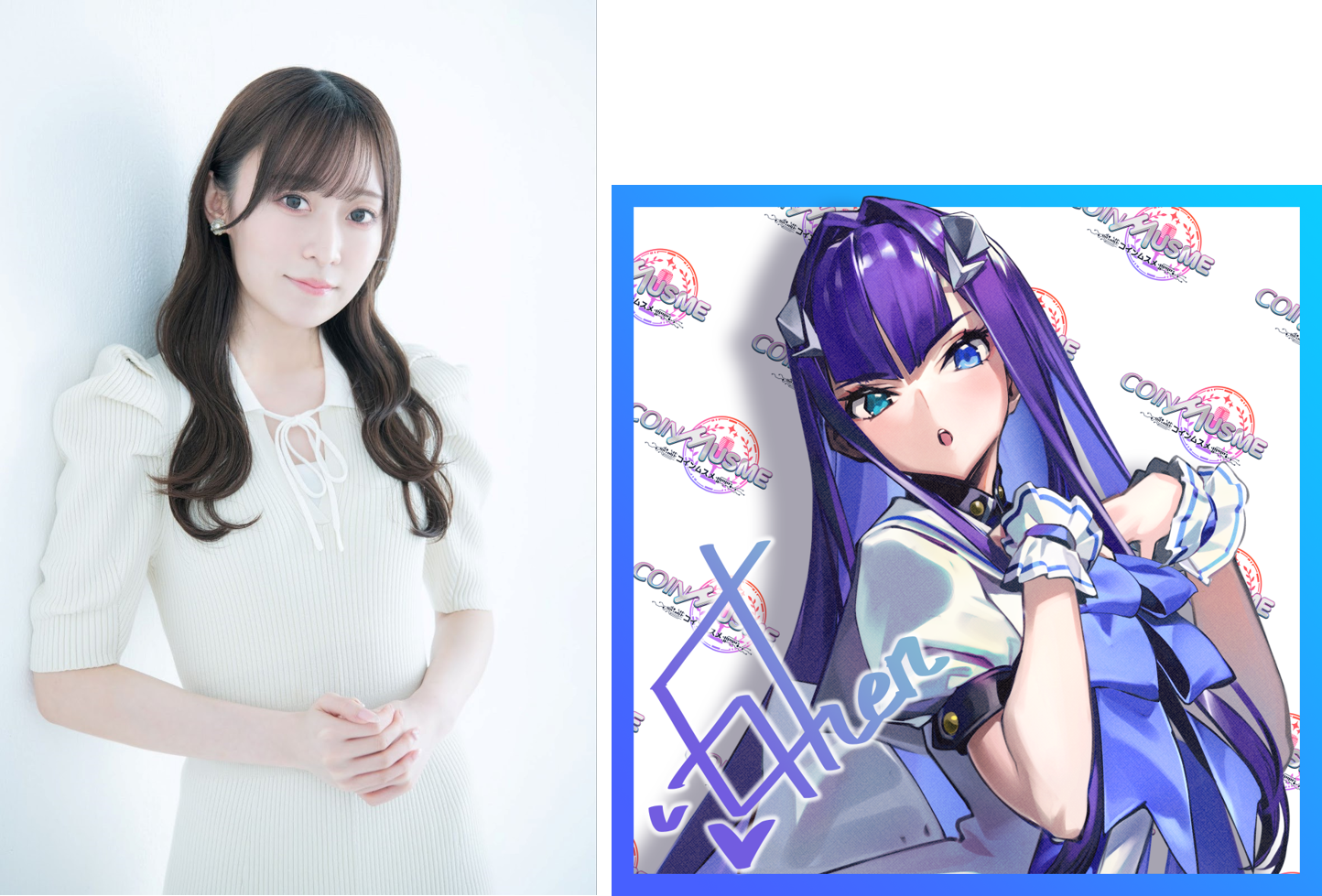 Rippia: Shiori Nishikado
Born on April 2nd in Aichi, Japan, Shiori has a total of over 50,000 followers on SNS. She is currently active in many fields, including voice acting and MC.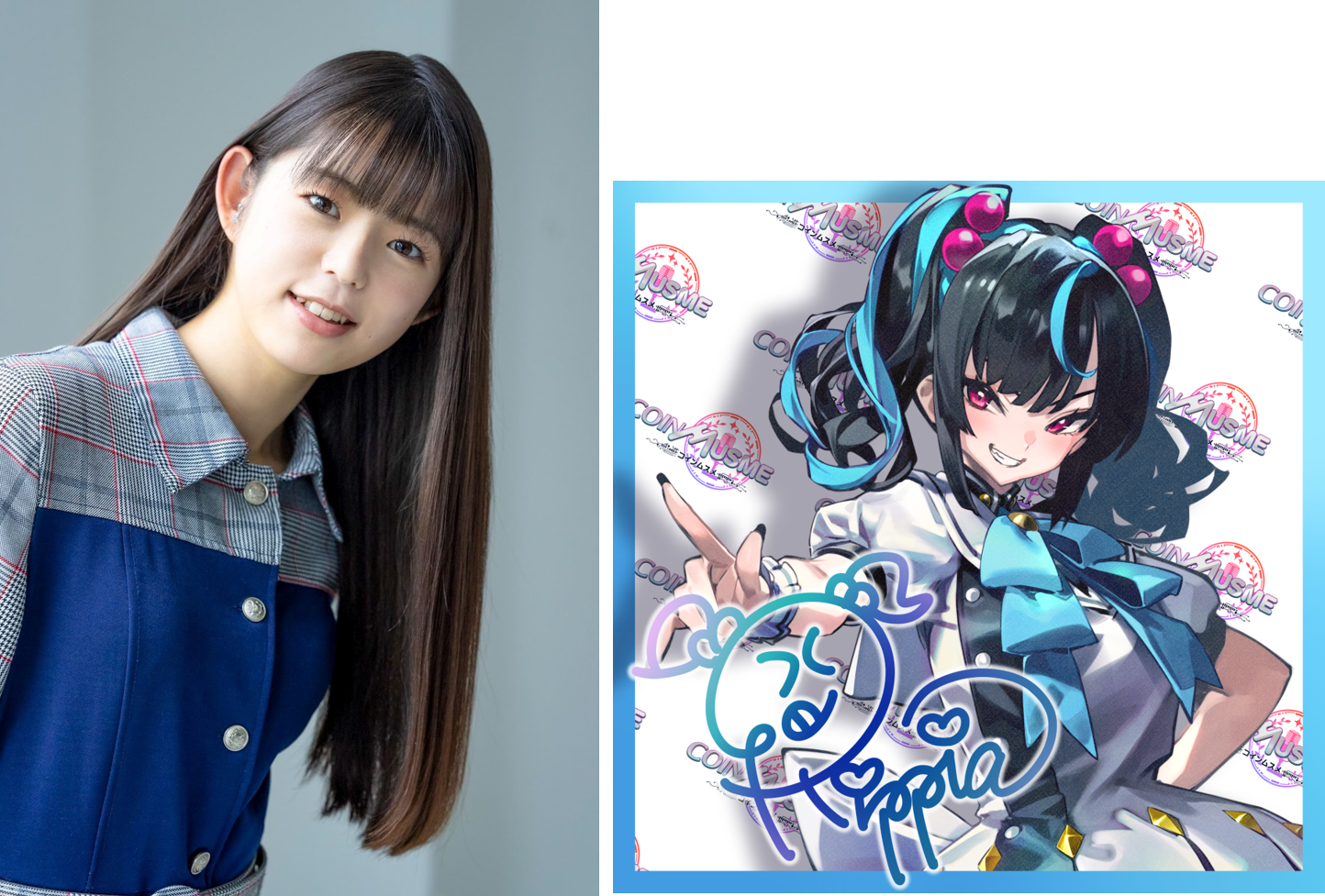 Dozy: Sena Horikoshi
Born on January 27th in Miyazaki, Japan, Sena Horikoshi joined AIKATSU☆STARS from 2016 to 2018. In the TV anime "Aikatsu Stars!", she performed the singing role of Yume Nijino. She is currently active as a voice actress and stage actress, playing the roles of Kayano Futaba in DENONBU and Kakkou in Towa Tsugai.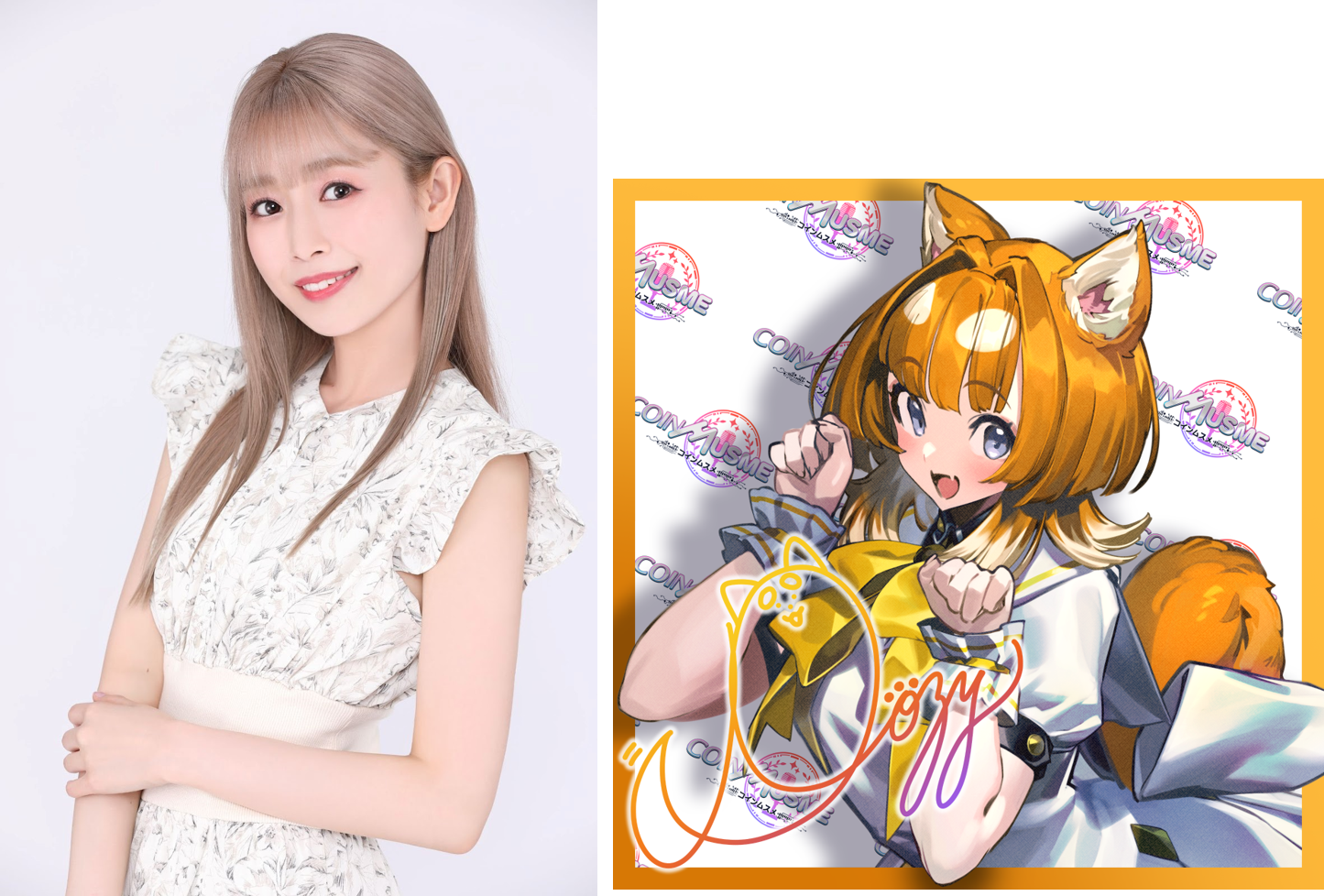 CoinMusme is a blockchain game being developed by Eureka Entertainment with the aim of creating a global role model for the "Play to Earn'' world. The blockchain game, scheduled for release in March 2024, will feature idol characters inspired by cryptocurrencies.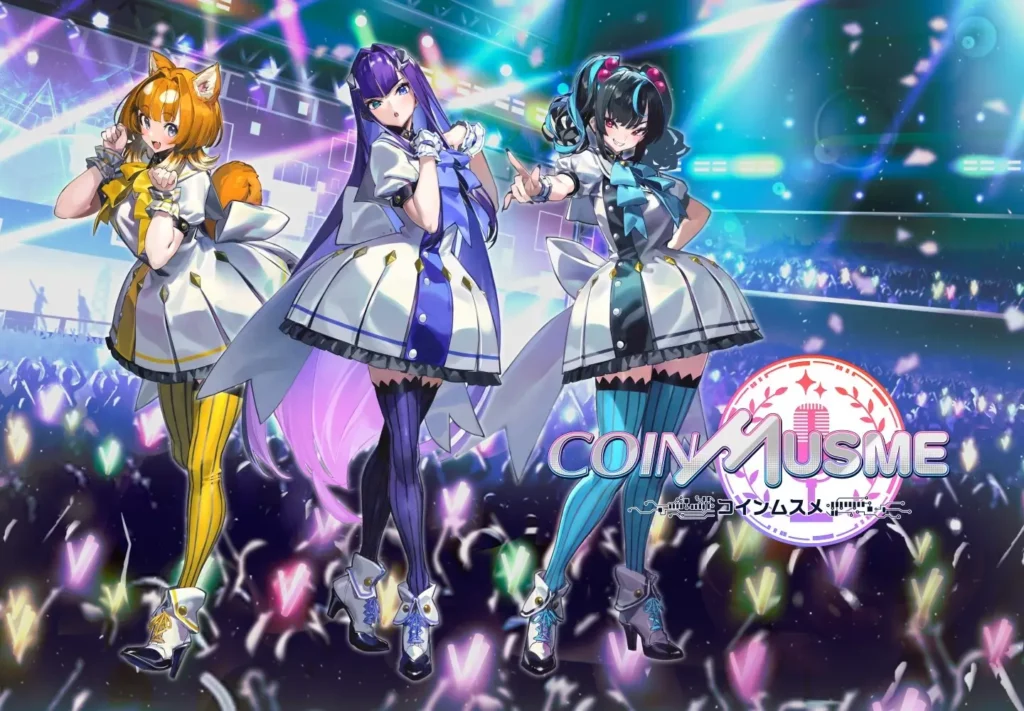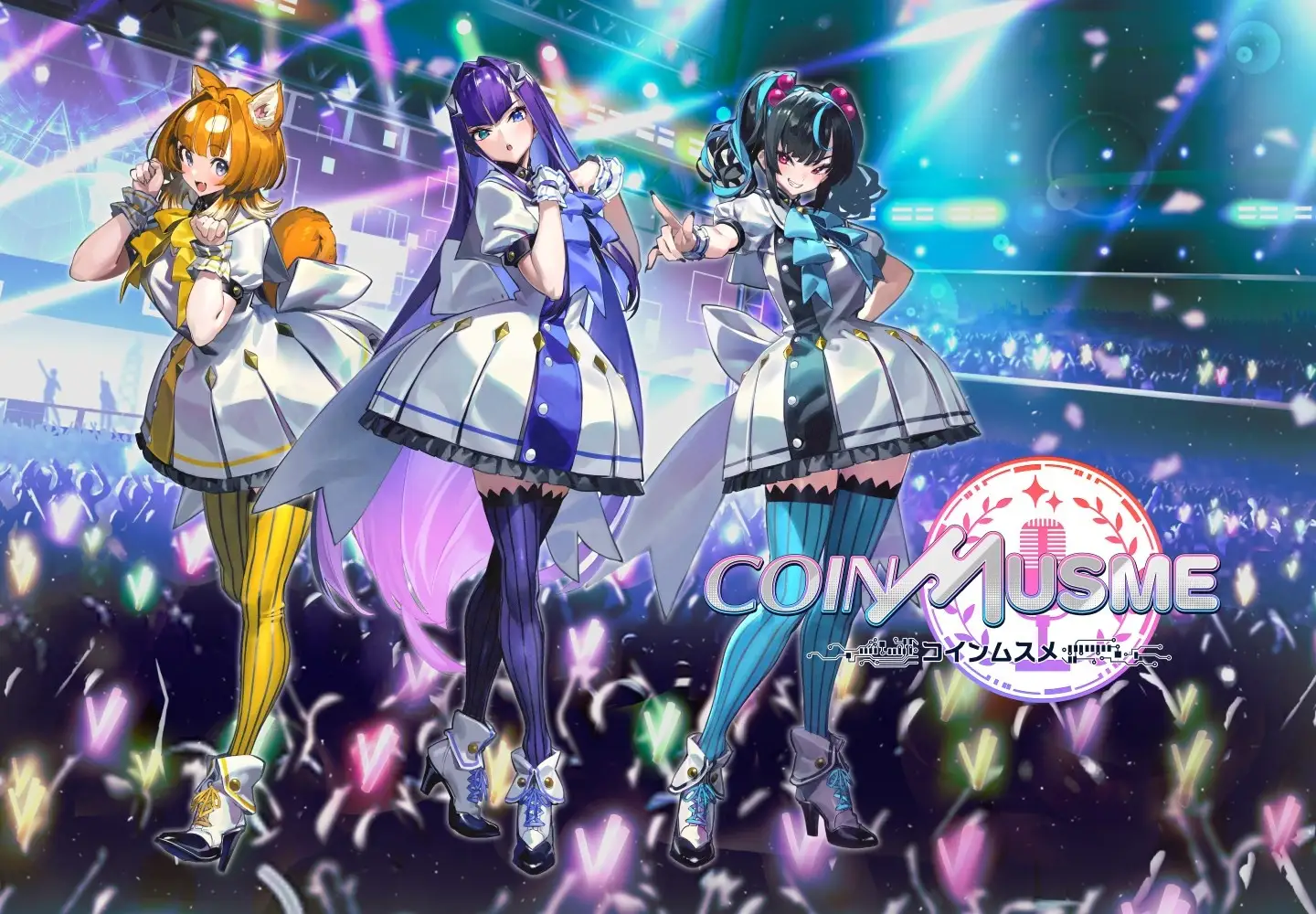 ▼X (Formerly Twitter) Accounts
Japanese Account:https://twitter.com/coinmusme_JP
Global Account:https://twitter.com/coinmusme_EN
Vietnamese Account:https://twitter.com/coinmusme_VN
Chinese-speaking Account:https://x.com/coinmusme_cn
▼Official Website
https://coinmusme.com
▼List of Eureka Entertainment Ltd. Press Releases
https://prtimes.jp/main/html/searchrlp/company_id/117158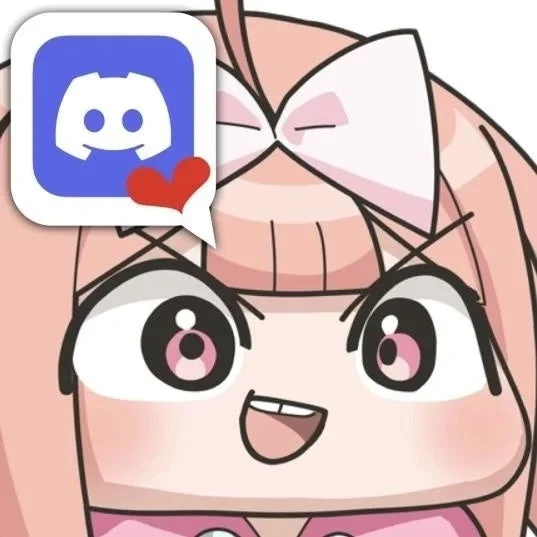 CoinMusme Academy is a Discord community where members belong to various organizations such as student councils and clubs, engage in activities to enrich the "CoinMusme" experience. Through an administration inspired academy role-playing, we aim to provide our members with an experience of "learning, playing, and having fun."
CoinMusme Academy was publicly launched on August 2nd, and it has since formed a vibrant community primarily centered around the members of the Student Council. Users who joined the CoinMusme Academy during November will be granted the "4st Batch'' role, allowing them to engage in broader activities.
In November, within the Japanese community of CoinMusme Academy, we will be giving away 130 gacha ticket NFTs that can be used after the game's release. Additionally, we will provide separate gacha ticket NFTs for various global regions.
Please take this opportunity to join the official Discord community, "CoinMusme Academy."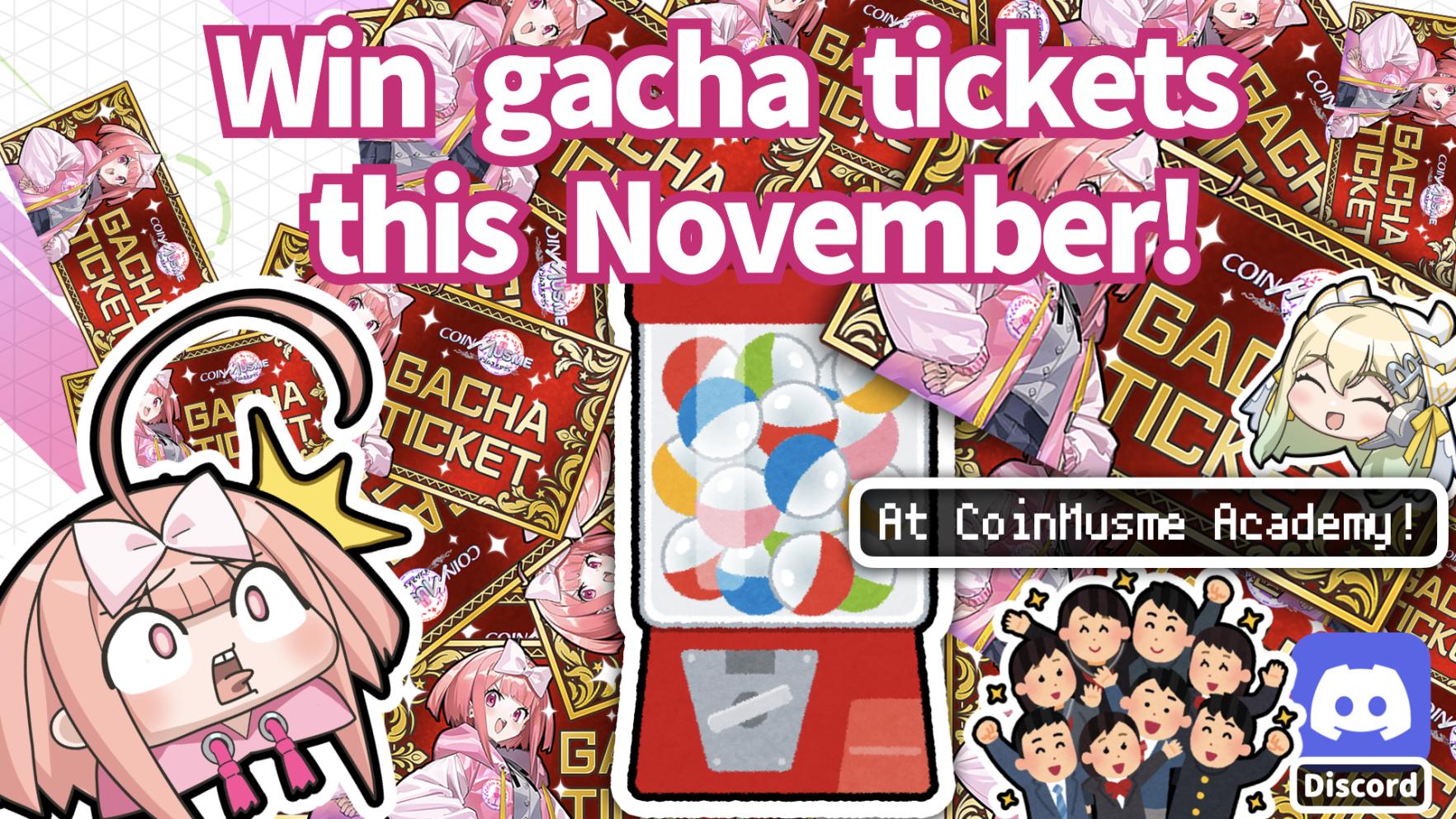 Please join us through the following link. We look forward to your participation.
https://discord.gg/rkMucBPe2Z
At CoinMusme, we're launching country/region-specific community expansions for our official PR character, 'Musme-chan,' and we're actively seeking passionate Country Leaders to join our team. As a Country Leader, you'll have the flexibility to utilize your personal social media accounts to promote CoinMusme, cultivate communities on Discord, and even establish Musme-chan accounts. We welcome applications from those who want to be part of the excitement and help us boost the CoinMusme experience together!
Application Requirements:
・Native speakers for each language
・Individuals who have an affinity for SNS
・Admirers of CoinMusme
・Individuals with a strong sense of responsibility for community engagement
【Application Process】Prospective applicants who meet the above criteria can submit their applications through the following Google Form:
https://docs.google.com/forms/d/1RtCDztDuGunqR4QRIg31nIE7bMH-mCLTJ06VTNZzmxU/